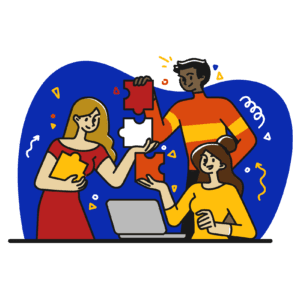 Small Business IT Services
No matter how small your business, if you rely on anything digital, you'll need some form of small business IT services at some point. Proceeding without a source for IT assistance can be dangerous because if anything goes wrong, the business has to be put on hold while you wait for a solution. IT support comes in many different forms, and what fits best for your business depends on the overall size, industry, and many other considerations. What's most important is that your business is supported, and no matter how much support your business needs – we're here to help!
The benefits of having an expert in small business IT services on the payroll are manyfold. Investing in an IT specialist ensures rapid response time, proactivity, and the opportunity to intimately know your business' systems and specific needs. You know exactly who to call when you're having trouble, and you know it's an actual person on the other end of that email or phone call. Our small business IT services make it easy to find that perfect balance between value and performance, as we can tailor a plan to your business's specific needs!
What makes Trinsic Technologies the best IT Services company for Small Businesses?
When it comes to looking for the best small business IT services, price points and value are incredibly important to consider. At Trinsic Technologies, we believe we offer the best value in the industry – in most cases, it's significantly less than any of the "big-box" providers. We also put a huge emphasis on simple billing – say goodbye to multiple page invoices and 25+ line items.
We offer customizable small business IT Services that are tailored to your business's exact needs. When you need assistance, you'll be able to reach us immediately and you'll always speak to a real person, who is knowledgeable about your business.
If you're looking for the best IT services company for small businesses, you're in the right place! As an Austin-based company, we're proud to provide IT services to local businesses of all sizes.