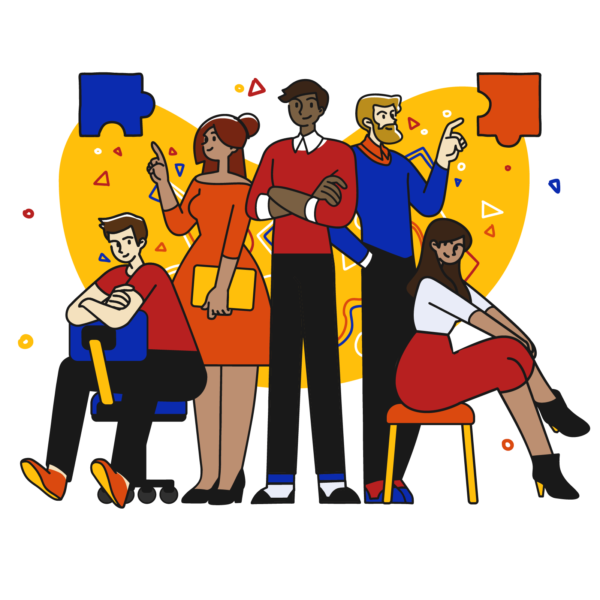 Reliable and Affordable IT Services
IT services are nothing short of necessary nowadays, regardless of your company's size or industry. Bringing on an IT professional full-time in-house will run you at least $45k/year, and that is on the low end. IT specialists' salaries can reach well over $100k/year – a figure that's unreasonable, if not impossible, for most small businesses. The good news is that there are resources for outsourced IT support, like us! We proudly offer support to businesses of all sizes that span almost every industry, and as a small business ourselves, we proudly offer small business IT services no matter your size. We love empowering businesses to grow, expand their offerings, and truly capitalize on the digital side of their business. 
The Importance of IT Services
IT services are key to running a business in the digital era. We live in a time where consumers demand more than ever, and response time and/or turnaround time is vital. Downtime, whenever your services are malfunctioning, unavailable, or not operating as intended, can really cost your business. The cost of downtime, depending on your business, can add up quickly – and not just by the hour, by the minute! Studies have shown that your site or services being down can cost your business up to thousands of dollars PER MINUTE. Having IT support on standby can both proactively prevent downtime, and can ensure that if something unpreventable occurs, you have professionals working on it immediately. 
Let's Talk
Trinsic Technologies would love to be your partner, with a full suite of services tailored to meet the ever-changing needs of your business. We provide reliable managed security solutions, virtual desktops, workflow optimization, process automation, and much more to keep your business on the cutting edge of your industry. 
The best part? When you work with Trinsic, our team is always standing by to offer support—you'll actually enjoy speaking with us!