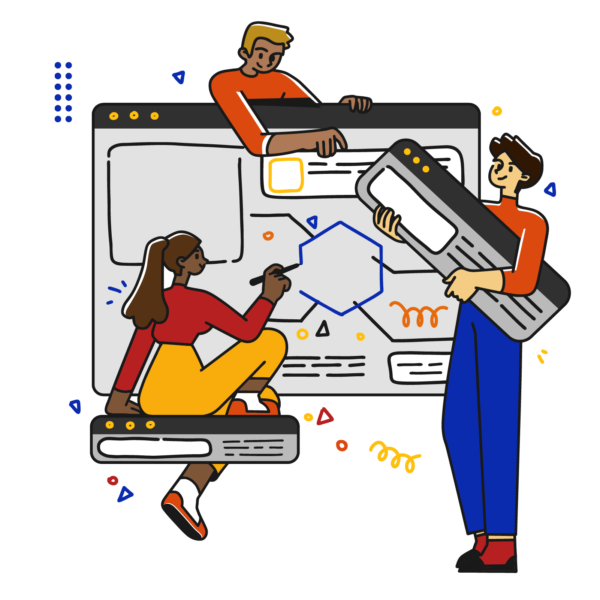 HIPAA Compliant Cloud Services
A Truly HIPAA Compliant Cloud
HIPAA, or the Health Insurance Portability and Accountability Act does the following:
HIPAA Privacy regulations require that both health care providers and organizations, including their associates, to both develop and follow procedures that ensure the confidentiality and security of protected health information (PHI) when it is transferred, received, handled, or shared.  
This applies to all forms of PHI, including electronic. That's where Trinsic Technologies comes in!
Because of how information is stored off-site and how interconnected the systems are, HIPAA compliance can be a bit more complicated on cloud-based systems. 
That being said, Trinsic's certified technicians have the utmost knowledge and expertise to construct and configure both effective and efficient cloud solutions that are fully compliant with all HIPAA regulations. 
We enable medical and healthcare organizations to both implement and maintain fully compliant data collection, transmission, and storage solutions, all powered by the cloud. Our compliance experts will evaluate your procedures and needs, both current and future, then lay out the most innovative and cost-effective methods to protect your patient's data.
If you'd like to learn more about the specific measures included in Trinsic Technologies' cloud hosting services, including HIPAA compliance cloud services specifically,  please reach out! We'd love to walk you through with specific respect to your business.
Contact
Whether you're looking for a dynamic partner on your next tech project, managed IT service providers, or are interested in joining our team of seriously awesome technicians—please submit a contact form below and we'll be in touch!