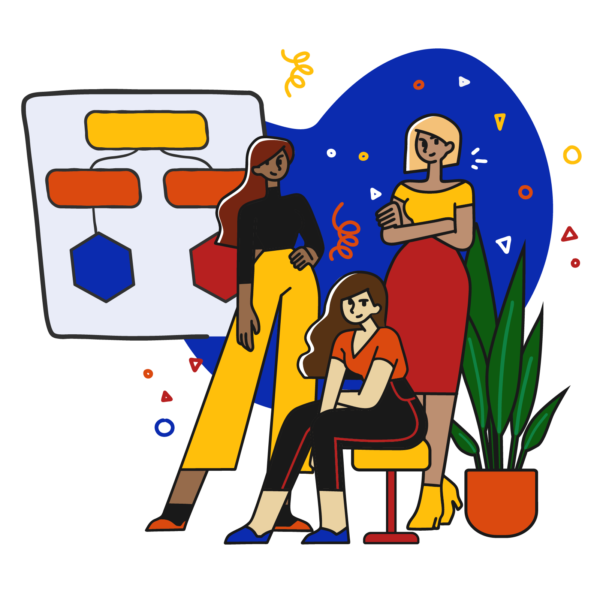 When you're looking for cloud hosting solutions, what are your priorities? It's likely that reliability is at the top of that list, but what about privacy? Trinsic Technologies specializes in secure cloud hosting that meets (and exceeds) the demands of the ever-changing digital landscape.
Secure cloud hosting isn't just for industries with compliance and specific privacy requirements anymore, though it is still absolutely vital for companies under those forms of regulation. If you have any information or intellectual property that you would like to ensure is exclusively kept within those you trust, then secure cloud hosting should be a priority for you!
Why is secure cloud hosting important?
First, we should touch on what cloud hosting itself is: Cloud hosting makes applications and websites accessible using cloud resources.
With traditional hosting, solutions are deployed on a single server. Cloud hosting is characterized by the utilization of a network of connected cloud servers, both physical and virtual, to host the application or website. This provides more flexibility and overall scalability.
When it comes to cloud hosting, security is incredibly important. Your data and other digital assets are being stored remotely, and keeping it all safe is of paramount importance. There are a number of measures taken to protect your business' assets, such as firewalls, penetration testing, obfuscation, tokenization, virtual private networks (VPN.), and more. If you'd like to learn more about the specific measures included in Trinsic Technologies' secure cloud hosting services, please reach out! We'd love to walk you through with specific respect to your business.
Contact
Whether you're looking for a dynamic partner on your next tech project, managed IT service providers, or are interested in joining our team of seriously awesome technicians—please submit a contact form below and we'll be in touch!