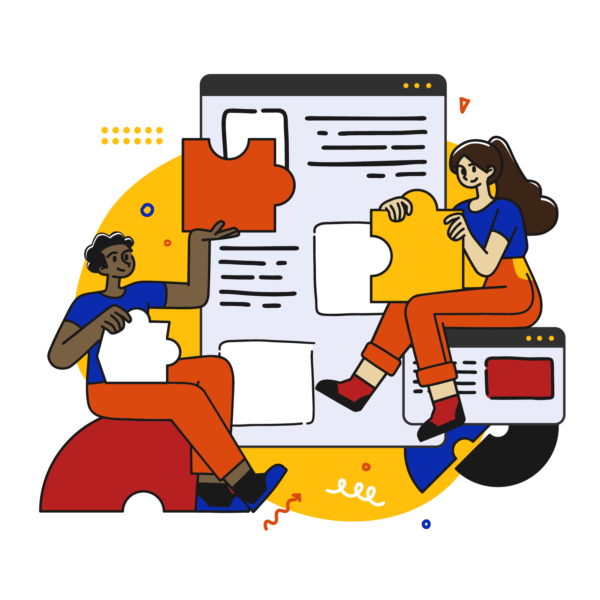 Value-driven Outsourced IT Support
IT support is extremely important for all businesses, regardless of size or industry. If you utilize the cloud, manage a website, run an e-commerce business, or even just process payment information from a brick and mortar storefront – IT support is absolutely essential for keeping all digital components up and running and allowing you to keep doing what you do best. There are two ways to solve the need for IT support – bringing someone in-house or outsourcing. 
In-House vs. Outsourced IT Support
Bringing an IT professional in-house is many businesses' idea of an all-in-one IT support solution. There's someone available at all times within the business to solve any problems that arise, no matter how large or how small. The downside to bringing on an IT specialist is that you have to pay them a salary, and for many businesses, that's just not possible. IT professionals can cost anywhere from $45k/year to well over $100k/year. That's quite the outlay for small-to-medium-sized businesses, and even for larger companies, it may not be the best use of that capital!
Outsourcing your IT support is a great way to meet your needs without as much of a financial outlay, and it generally comes with more experience over a wider range of IT services! Trinsic keeps you protected with an end-to-end managed security platform that covers four key areas: vulnerability testing, real-time detection, 24-hour threat monitoring, and response + remediation. With any security threat, time is of the essence. As a company that genuinely cares about our customers, we promise—and deliver—some of the fastest response times in the business.
Let's Talk
Trinsic Technologies would love to be your partner, with a full suite of services tailored to meet the ever-changing needs of your business. We provide reliable managed security solutions, virtual desktops, workflow optimization, process automation, and much more to keep your business on the cutting edge of your industry. 
The best part? When you work with Trinsic, our team is always standing by to offer support—you'll actually enjoy speaking with us!