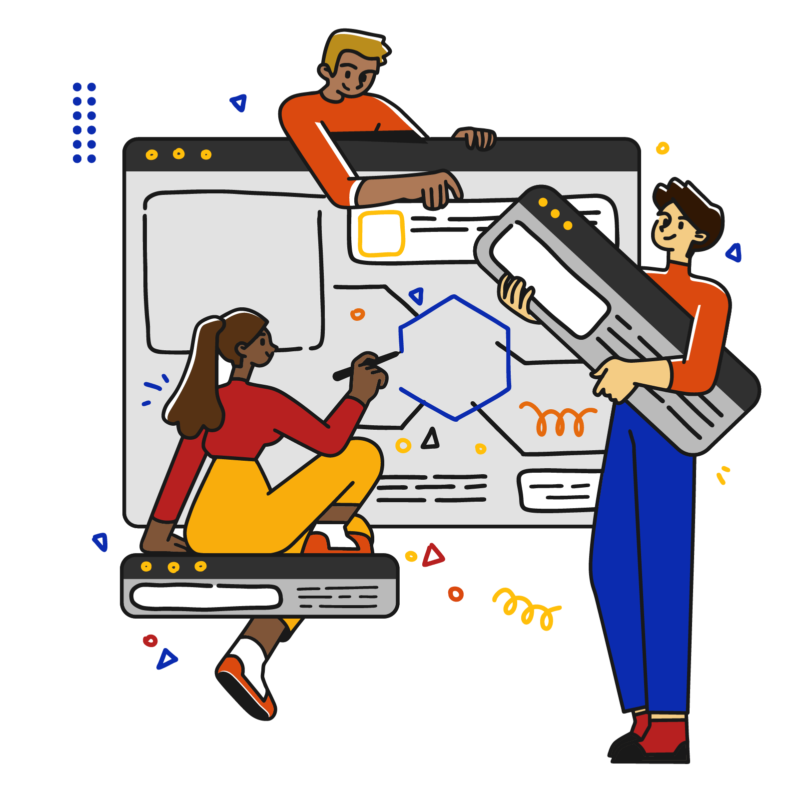 IT Security Services
The importance of security for your company cannot be understated, regardless of the specific industry that your business operates within. Your intellectual property, data, and other assets are all key components of what makes your business both unique and successful, and it's vital that they are protected! Whether you're a small clothing manufacturer or a tech company with hundreds of employees, IT security services and other preventative measures are absolutely necessary to preserve your business' data and competitive advantages. 
The Importance of IT Security Services
Did you know that a cyberattack occurs every 39 seconds? And that cybercrimes increased by nearly 300% following the COVID-19 outbreak?
IT security is incredibly important – and this has become more and more true as the years have gone by. As technology continuously improves and more and more people have access to it, the potential for threats increases. 
IT Security Services – Now Available to Everyone
Robust cybersecurity measures used to only be available to the major tech companies, but as technology has evolved, companies like Trinsic Technologies have created security solutions for businesses of all sizes and in all industries. The best part? It's both customizable depending on the needs of your specific business, and it's affordable. 
About Trinsic Technologies
Since 2005, Trinsic Technologies has been supporting small and medium-sized businesses in Central Texas and beyond with tailored, flexible managed IT services and business technology solutions. Our experience, dedication, and industry-specific expertise deliver value to your business and help you sleep better at night, knowing your IT systems are always up, always protected, and always at peak performance.
Let's Talk
Trinsic Technologies would love to be your partner, with a full suite of services tailored to meet the ever-changing needs of your business. Whether you're looking for a dynamic partner for your next tech project, IT outsourcing services, private cloud services, or anything else in the tech sphere — let us know! We'd love to walk you through the specifics of our IT outsourcing services with respect to your business's needs.
The best part? When you work with Trinsic, our team is always standing by to offer support — you'll actually enjoy speaking with us!