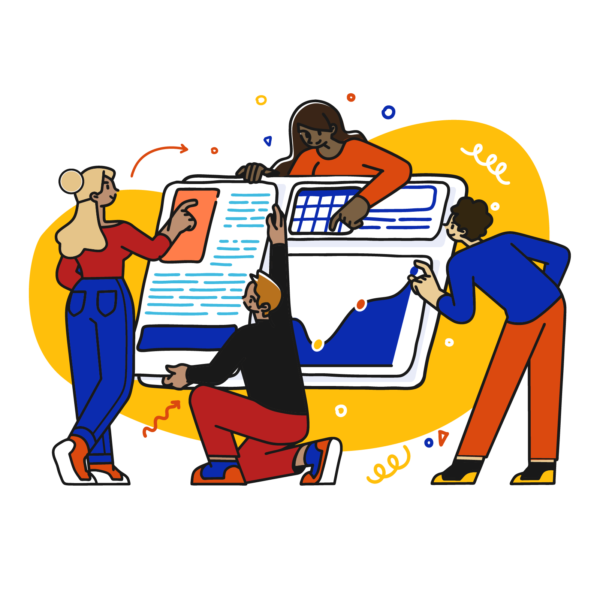 Desktop as a Service (DaaS)
Desktop as a Service, also known as DaaS, is a form of virtual cloud computing that offers a complete desktop solution to employees through a hosted cloud environment. With more and more people doing remote or hybrid work these days, DaaS allows a safe and secure way to let your employees work remotely from anywhere. Desktop as a Service is a "hosted desktop" where all of your applications and services run on a DaaS host's servers, instead of personal computers or devices.
What are some of the core benefits of using DaaS? While there is a myriad of benefits, some of the most appealing ones include increased device flexibility, enhanced security, cost-effectiveness, simplified management, and scalability.
If you're a business looking to offer remote work options, then DaaS may be right for you. DaaS allows flexibility and security in creating a quick and easy-to-use digital workspace. It allows users to log in to their virtual desktop from anywhere, through many different kinds of devices, and their desktop will look the same as when they last used it. Since all of your company's data lives in a centralized and secure location, it can be constantly backed up, without the need for employees to manage back-ups on their own or worry about only being able to access data on a computer at the office and not at home.
Why choose Trinsic as your DaaS provider?
DaaS is a way to save on company costs while providing a completely secure environment that is managed for you by a dedicated team. At Trinsic Technologies, we feel that IT should be fast and reliable, and so we provide 24/7 support with guaranteed 15-minute response times. With Trinsic, you'll always speak to a real, friendly person who's ready to provide outstanding customer service and IT support.