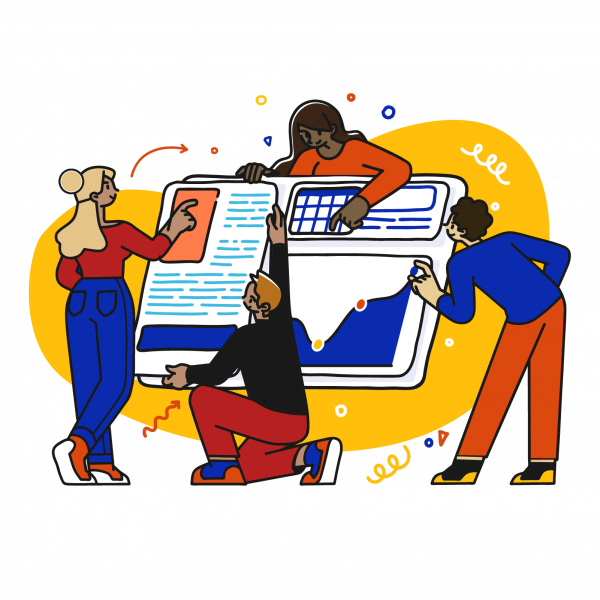 Cloud Computing for Small Business
Cloud computing can be extremely advantageous for companies of all sizes, but especially so for small businesses where every possible advantage makes a big difference! We proudly offer a variety of options and configurations when it comes to cloud computing for small business, and we deliver those solutions as real people who are here to help! Before we get into if cloud computing is right for your business, let's quickly cover what cloud computing is, and why it can make such a big difference. 
What Is Cloud Computing?
Cloud computing is a general term for anything that involves delivering hosted services over the internet. These services are divided into three main categories or types of cloud computing: infrastructure as a service (IaaS), platform as a service (PaaS), and software as a service (SaaS). Whether the cloud is public or private, the goal of cloud computing is to provide easy, scalable access to computing resources and IT services. Infrastructure is needed to support cloud computing, including both hardware and software, but with the focus being on enabling client devices to access data and cloud applications over the internet from remote physical servers, databases, and computers, it makes this a no-brainer for all businesses operating in a competitive environment. 
Why Cloud Computing for Small Business
For small businesses, cloud computing and other cloud services provide a number of advantages. From increased flexibility, accessibility (for those in the organization,) empowering employees to work from anywhere, and reducing the overall costs associated with IT services, your business should absolutely be utilizing cloud services. These are a few of the benefits of cloud computing, specifically for small businesses:
IT Cost Reduction(s)
One of the top benefits of utilizing the cloud is the savings associated with not maintaining hardware and networking equipment. Even better, not having to rely on an onsite IT team allows small businesses to find or develop their own more affordable solutions as the needs arise.
Lower Initial Investment
Configuring operations in the cloud requires a minimal initial investment, allowing small businesses to be more flexible with their budgets. Another advantage is that you won't have to pay for software that's not absolutely necessary – just what you need. As more businesses shift to remote, cloud-based working environments for their employees, small businesses can reduce (or eliminate altogether) the costs of office space and the associated utilities.
Keep Your Data Safe but Accessible
Maintaining business continuity and overall uptime (at all times) is a major consideration for businesses of all sizes, but that's especially true of small businesses. Downtime can cost a considerable amount and put users off of your product – ensuring reliability should be a top priority for everyone running a business! Additionally, by keeping businesses operations in the cloud, small businesses can "disaster-proof" their valuable data and safeguard it from hazards, including potential environmental and cyber threats.
Work With Trinsic Technologies
Trinsic Technologies would love to be your partner, with a full suite of services tailored to meet the ever-changing needs of your business. Whether you're looking for a dynamic partner for your next tech project, IT outsourcing services, private cloud services, or anything else in the tech sphere — let us know! We'd love to walk you through the specifics of our variety of cloud services with respect to your business's needs.
The best part? When you work with Trinsic, our team is always standing by to offer support — you'll actually enjoy speaking with us!